22
Jan
Composer: World Expo '88 Brisbane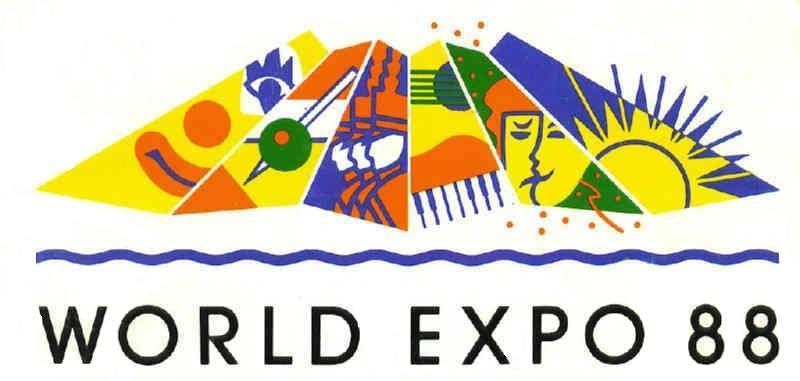 For some there are two Brisbanes – the one before World Expo '88 and the new more confident and progressive one that emerged after. Many performers and musicians found an exciting forum for their work at this vibrant hi-tech showcase with a Festival atmosphere and exhibits from many nations of the world. Barry Ferrier won the prestigious contract to compose and produce hi-tech music quadrophonic soundtracks for the QANTAS sponsored Light Fantastic Night Parade which travelled through the Expo '88 site daily.
Designed to rival the famous Disneyland Parades, World Expo '88 featured two daily parades - the 'Food!'-themed Expo Day Parade - and the 'Hermaphro - Queen of the Night'-themed QANTAS Light Fantastic Night Parade.
Each parade featured over 15 animatronic floats - all totally computer controlled - larger-than-life elecronically animated, moving diorama presentations - reflecting on the inane, mysterious, whimsy of our day-to-day Aussie life, surrounded by swirling clowns, musicians, performers, on uni-cycles, roller-skates, and user-made mobiles, in the guise of each of the Expo's theme weeks - and led by the 66-strong Expo City Marching Band, closely behind a clown on stilts carrying a banner of the name of the Expo's changing weekly theme.
Each parade weaving it's way from the northern part of the Expo to the south, on-lookers and well-wishers would gather on each side of the Expo's major thoroughfares, to watch this half-hour long surreal spectacle - which never seemed to bore or cease entertaining upon every day (and night's) presentation.
The QANTAS Light Fantastic Night Parade had it's own extra charm - where it's magical illuminations and individual quadrophonic soundtracks amplified from a battery powered PA system on each float (these innovative hi-tech music tracks created by Barry Ferrier to produce a kaleidoscopic cross fading sound collage) which would envelope the Expo site every Expo evening from 6.30 p.m.
Barry also created, in collaboration with paul Rainsford Towner, an art video for Expo '88 that was projected on a giant screen as a backdrop to the UNESCO Youth Orchestra's performance of George Gershwin's An American in Paris on the Riverstage.
In 2013 Brisbane Museum presented a retrospective of the Light Fantastic Parade. [View the image gallery below]

Barry Ferrier (aka Barry Ferrier) is a Byron Bay based Australian musician, songwriter /composer and multimedia designer.
Latest from Barry Ferrier
Media
Archival footage of the QANTAS "Light Fantastic" animatronic parade at Brisbane's Expo '88 produced by Mike Mullins and with original soundtracks by pioneering electronic music composer Barry Ferrier. The original recordings have been lost and the two soundtracks in the video are other examples of the composer's work using the Fairlight CMI from the period.
Video edited by Doctor Baz
back to top