30
Jul
Joseph & the Amazing Technicolour Dreamcoat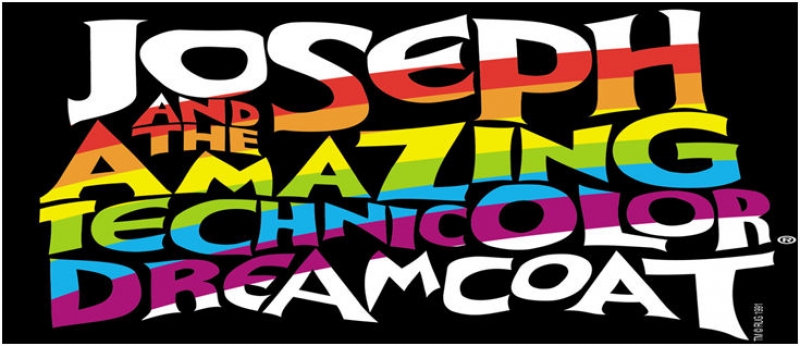 In 1975 I auditioned for a production of "Joseph & the Amazing Technicolour Dreamcoat" to be staged at the, then, 'brand new' Seymour Centre, in Sydney. I flew up from Melbourne for the audition arannged by my agent Faith Martin, and just 'scraped in' to the show as chorus understudy... and when the show opened spent a few frustrating weeks having to be there for the call - but not appearing, till finally someone left and I joined the cast full time.
Director Rufus Collins, really impressed me, a gentle African American with gold rimmed glasses, a soft voice but a quiet confidence. He went on to become an eminent actor, known for The Hunger (1983), Shock Treatment (1981) and Saving Souls (1995). He was also influential in introducing Black Theatre to Europe. He died in1996 in Amsterdam, Netherlands.
Rufus visualised the show as a cartoon and he had 5 tons of pure white river sand installed as the stage. which guaranteed the physicality of the show. It starred a young Mark Holden as Joseph, who had won Starsearch (the 70s equivalent of Australian Idol) with his golden voice and boy next door looks, but was yet to throw roses as a pop star. We became firm friends for a while and I used to travel with him from Manly to Redfern each night in his yellow Mini Minor. I went on to work with Mark on an ABC radio play he was producing called the White Bird, for which I was recorded improvising on a variety of exotic instruments including a zither and bamboo flutes.
I went on to understudy the eminent and charming Arthur Dignam's Potiphar, but never got to perform the role except in rehearsal. It was highly physical romp with twelve brothers (including the burly Joe Dicker, Paul "P.J." Johnstone, Robert Forza to name a few) diving recklessly around in the sand like a rock n roll footy team, and the band was a cracker, with Jimmy Duke-Younge, later of Bullamakanka on drums. Gordon Waller of the pop duo "Peter & Gordon" fame (Peter Asher was Jane Asher's brother, and the Beatles penned some hit songs for them) was flown out from London to play the Pharoah, (and I later briefly backed him in some Sydney club gigs). John McTernan was dignified and thoroughly professional as the Narrator, and as always Patrick Flynn inspired and terrified as the music director. I have a vivid memory of being called on in one devestatingly prominent rehearsal to be the sole music backing on guitar for some long lost reason, and felt very excited and humble to be lowest on the pecking order and playing before that team of outstanding youthful talent and the great Patrick yelling orders. The Lindsay Kemp Company were performing "Flowers" up the road at the New Arts Cinema at Glebe, and a joint cast party was thrown in our foyer which led me to become friends with Andrew Wilson, leading on to another major theatrical experience in Salome.
The reviews and audience reception were outstanding

Barry Ferrier (aka Barry Ferrier) is a Byron Bay based Australian musician, songwriter /composer and multimedia designer.
Latest from Barry Ferrier
back to top